What We Do
We empower children, families and professionals with the law. All calls and emails are answered by qualified solicitors and our advice is child-centred. The Centre also provides training on all aspects of child law in Scotland as it affects children and young people, and we work with, and are a key stakeholder for local and central government and constantly seeks to improve child law in Scotland.
Adviceline
Our free and confidential legal advice about Scots law relating to children and young people can be given by phone or email. We're here to help parents, relatives, carers and professionals who work with or for children and have a question about child law. We can advise on all aspects of child law, including: education, additional support needs, health, residence, contact, youth offending, accessing records, confidentiality, children's rights, children's hearings and disputes involving the court.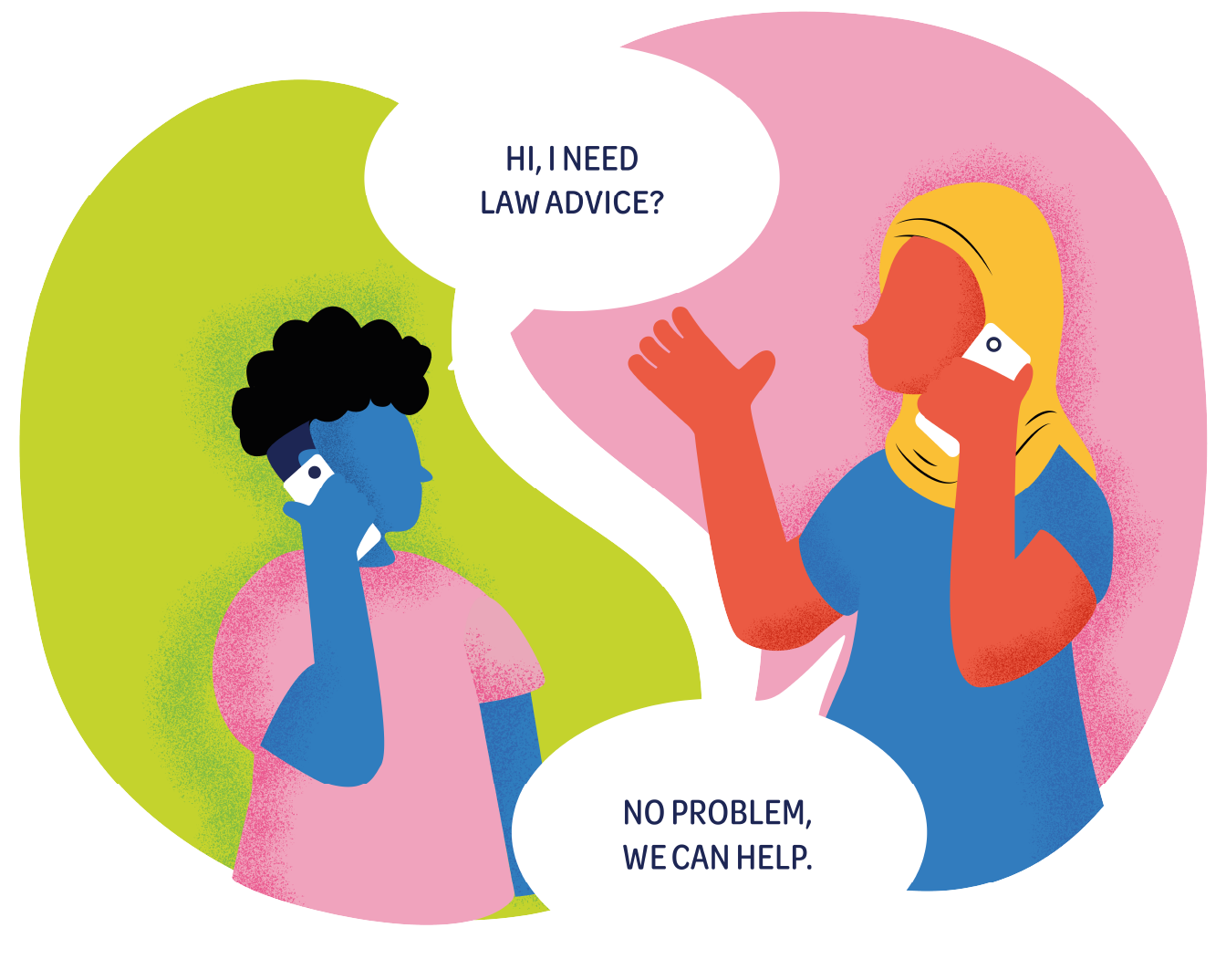 Training
We are a recognised leader of training on children's rights and the law as it affects children in Scotland.
Our training courses take into account updates in the law, and are delivered by our solicitors.
We facilitate workshops with youth groups and schools, and provide up to date information about legislation in Scotland.
Thank you very much, you have
really relaxed me

. I have limited English and didn't know where to turn. I have been phoning around solicitors who are all saying they can't help me. No one was speaking to me.

Thank you

very, very much.

Last year we gave free legal advice to 3210 people through our adviceline.
Sarah Forster, Director
Sarah studied law at Edinburgh and Nottingham and enjoyed an Erasmus year studying in Paris. She is passionate about empowering and supporting people to improve their lives and has a background in transformational change. She has worked across the public and third sector to deliver long-term strategic change in complex areas such as substance misuse, homelessness and health and social care, always being led by people with lived experience. 
She is now leading the team at the SCLC to ensure that children's rights are made real through providing national equitable access to legal advice, irrespective of a person's age, background, ethnicity, disability, or income. Happiest spending time outdoors. Sarah can often be found swimming in lochs and having BBQs on the beach.
Denise Chalmers, Administrator
Denise has more than 35 years of experience working in the private and public sectors. She's worked at the Centre for over six years and continues to enjoy the work.
She has two teenage daughters and a miniature schnauzer called Bailey. At the weekends, you can find her at her static caravan in Pitlochry, where she enjoys walking in the beautiful countryside.
Stewart Maclachlan, Interim Chair
Stewart MacLachlan joined the board in August 2018. He is Legal and Policy Manager for the Migrant Children's Project, part of Coram Children's Legal Centre. He manages the legal training programme, as well as specific funded projects. He leads on a number of policy areas at the Centre, including asylum, trafficking/modern slavery and access to education. He is co-author of Seeking Support (fifth edition), a guide to working with separated children and young people. 
Stewart is a practising Scottish solicitor, qualifying in 2010, and was accredited as a Level Two Supervisor under the Immigration and Asylum Accreditation Scheme in England. He previously worked at an immigration firm in Nottingham and worked for over four years in law centres in Scotland. In Scotland he regularly advised and represented on issues including child law, education law, immigration law, and care law.
Jennifer Law, Treasurer
Jenny is a Finance Manager at the Church of Scotland. After graduating from University of St Andrews in 2005 with an honours degree in Pure Mathematics, Jenny worked as an Accounts Assistant for a year before progressing on to her CA training.
Qualifying as a CA in 2009, Jenny then spent the next 12 years focussing on audit and accounting within the charitable and not-for-profit sectors, developing her expertise in respect to technical compliance with charity accounting regulations. In 2021 Jenny left professional practice to join the finance team at one of Scotland's largest charities.
Joel Meekison, Deputy Chair
Joel is a committed human rights advocate who previously worked alongside and advised Scottish Government Ministers and officials, UNICEF, and Together (SACR). He also played an important role in the advocacy campaign for Scotland's incorporation of the UN Convention on the Rights of the Child. 
His extensive work across Scotland and internationally to advocate for youth human rights included consulting on international research projects and hosting a seminar at Scotland House in Brussels about sharing best practice to Europe. In 2021, he co-authored (with Suki Wan) 'A young person's guide to defending human rights' published in the International Journal of Human Rights.
Maria Galli
Maria is a dual-qualified solicitor in Scotland and Australia and since being accredited as a Law Society of Scotland Specialist in Child Law in 1995, Maria has pursued her career specialising in all areas of child law, policy and practice.
In October 2018, Maria joined the team of the office of the Children and Young People's Commissioner Scotland as Legal Officer, offering legal advice and support to the Commissioner in upholding and defending the human rights of children and young people in Scotland. Maria is passionate about children's rights and feels privileged to be able to contribute to the work of the Centre, in assisting children, young people, professionals and families, faced with child law issues.
Rachael MacDonald
Rachael is accredited by the Law Society of Scotland as a Specialist in Family Law and is a Partner in the Family Law Team at Macnabs LLP. She has experience in all aspects of family and child law and appears regularly in the Sheriff Court. Rachael is Treasurer and a Committee member of the Family Law Association, a member of Consensus Collaboration Scotland and a tutor on the Undergraduate Family Law LLB Course at the University of Edinburgh. She also sits on Netball Scotland's Wellbeing and Protection Panel. Rachael was a volunteer solicitor at the Centre for three years until 2018 when she joined the Board.
Sarah Drummond
Sarah qualified as a lawyer in 2010 and initially practised as an employment lawyer for a large commercial law firm, specialising in a variety of employment-related disputes, advisory work and training.
Since 2015, Sarah has worked in-house for a Royal Chartered professional regulatory body and in this role deals with a variety of legal issues from contractual work, dispute resolution to governance matters. Sarah is also a non-executive director on the Board of the Pensions Management Institute.
Support SCLC
There are lots of ways that you can support Scottish Child Law Centre – from volunteering, making a donation to fundraising and becoming a member.