Volunteers
Our volunteers are a hugely important and valued part of our team. They're all qualified solicitors who give their time and expertise to help us answer emails and reach many more people.
We're Always Looking For New Volunteer Solicitors
If you're a qualified Scots Law solicitor and would like to support us, why not consider becoming a volunteer solicitor for the Centre? Our volunteer solicitors help us hugely by answering email enquiries the public send us, and you can choose your level of commitment to the Centre.
All our volunteer solicitors are experienced in child and family law, or in other areas of law that impact children, for example, immigration, mental health, criminal law or disability/equality law. If you're curious about volunteering, you can try it out without any obligation to continue. We understand you're busy so if there comes a point where you can no longer volunteer with us, you can stop, or take a break.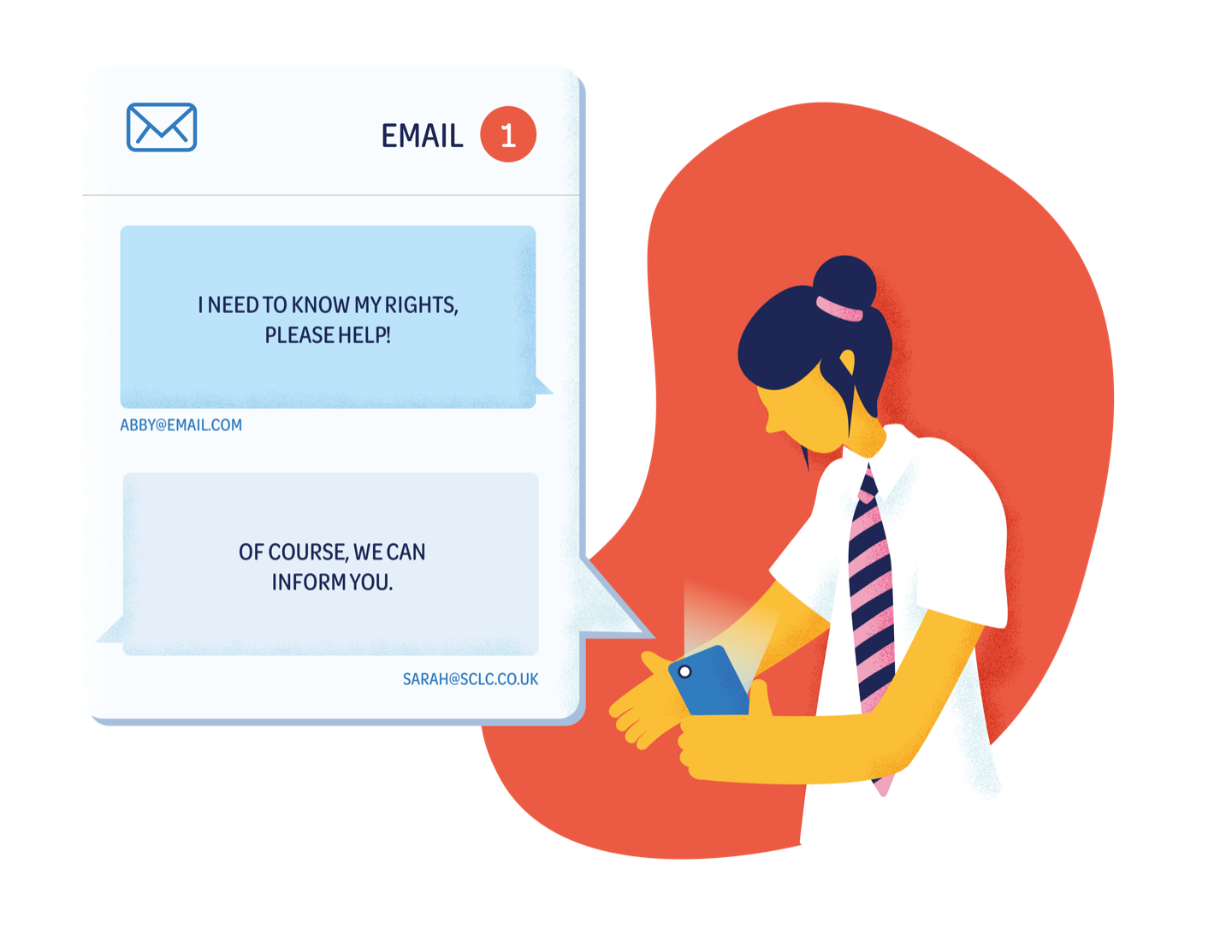 Jamie, Drummond Miller
"Volunteering at SCLC has been a very rewarding experience. This experience has also helped me to grow as a solicitor by expanding my legal knowledge and problem solving."
Keir Gilius, Black Hay Solicitors
"I really enjoy volunteering with the Scottish Child Law Centre because it means that I can use my skills to give back and help children and families in challenging times. It's such an easy way to "do your bit" for those in need and some of the cases that we assist with are really interesting."
Carla Boylan, Russells Gibson McCaffrey Solicitors
"I have found volunteering at SCLC to be extremely fulfilling. I have received queries from people in very complex, and sometimes uncommon, situations and I feel it has been a gratifying experience providing what assistance I can."
SCLC membership helps the Centre to continue its vital work offering free legal advice and promoting the knowledge and use of child and family law in Scotland. By becoming a member of the Centre you will be supporting the Centre's work.
Not only that but you'll get a 10% discount on event bookings, child law training and group training. 
To become a member, please get in touch!
Donate Online
If you'd like to support the work of the Centre, you can make a financial donation.Your support enables us to continue to give free legal advice and information to children, young people and their families across Scotland.
By clicking the link below, you'll be redirected to PayPal where we can securely process your donation.
Donations In Kind
If you represent an organisation that can't make a financial donation, please consider donating in kind. This could mean offering us free space at your organisation's premises to host a training event.
If you'd like to offer us your venue, or chat about other 'donation in kind' ideas please email us at enquiries@sclc.org.uk  
Bake Sale
Ask your colleagues, friends or family to bake their favourite cakes/treats, bring them to the office and ask for donations. To add extra fun, you could make it a competition and ask everyone to mark each cake out of 10.
Sponsored Run
If you're into fitness, you could do a 5K, 10K, half marathon or a full-length marathon to raise money. In the past, some of our solicitors and volunteers took part in the Edinburgh Marathon Festival and raised over £870 between them. If you're entering a race to raise money on our behalf, we'll pay the race registration fee. 
Legal Walk
If walking is more your thing, you could form a team and take part in one of the Legal Walks that the Access to Justice Foundation organise every year.